Windows 7 Transformation Pack For Windows XP
Microsoft has officially confirmed that Windows 7 (Codenamed Vienna) is not going to be released until early 2010, However, fresh rumors claim the release date to be June 3, 2009 - whatever the case maybe, we are not going to see the new OS anytime soon, so here we have another cool Windows Vienna Transformation Pack for Windows XP.This version is more beutiful than vista version..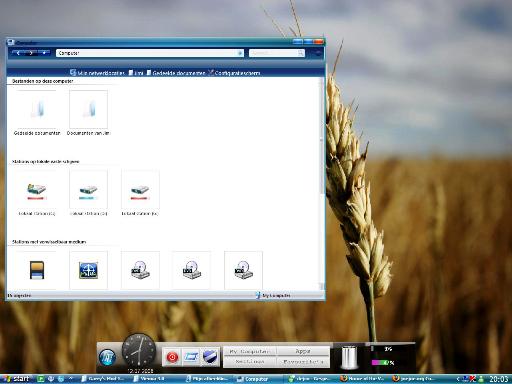 The massive 60 MB Vienna Transformation Pack v 3.0 lets you transform your Windows computer to a brand new, never seen before look.
Windows 7/Vienna Transformation Pack Features :
*Vienna Navigator.
*Cool Superbar.
*Windows 7 Visual Styles.
*Sounds.
*Windows 7 wallpapers.
*Cursor Set.
*Windows Vienna Logon Screen.
*Windows Vienna Bootskin.
*All the required applications to apply these effects.
Download Windows Vienna Transformation Pack v 3.0 [Size : 59.2 MB]